Develop 30 under 30 Honourable Mention!
13/03/2017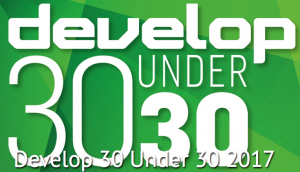 I learned today that I had been honourably mentioned in Develop magazines 30 under 30.
http://www.develop-online.net/special-features/develop-30-under-30-2017/0130
Honestly, it's such an honour to have been included at all and the others selected are all incredibly talented people. Congratulations to everyone and thank you to those who nominated me!